She's the coach, the boss, the head honcho but what does being the Head Coach of one of the most consistent and respected Rainbow Six Siege teams in the world entail?
How does she approach those time-out talks? What advice would she give to new players trying to break into the T1 scene?
We sat down with Lyloun and found out.
How did you come up with your gamertag? What is the story behind it?
My username comes from both Lilou and Leeloo! Lilou was my one and only doll and although I've never been big on dolls I loved this one to death for some reason. And Leeloo… MULTIPASS from the Fifth Element! I love my home city Lyon so I made my own version and it became Lyloun.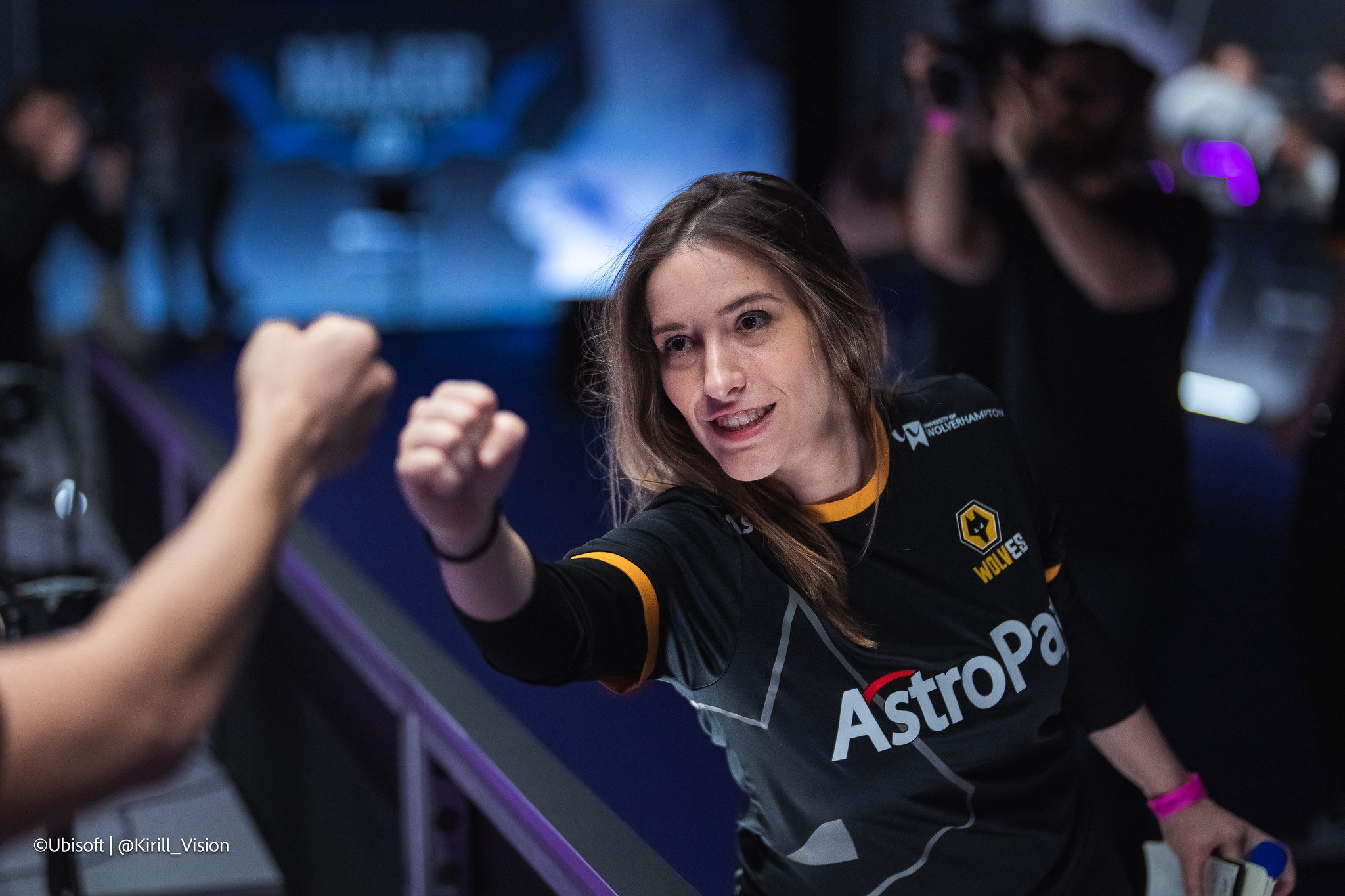 Can you give us an overview of your esports career before joining Wolves?
I started playing competitively pretty young on Call of Duty 4. I fell in love with Siege when playing the beta and therefore started playing competitively with a couple of teams including my then future teammates with Vitality on XBOX in 2016.
But my actual professional career started in 2017 when I joined Vitality as a Siege player. I then decided I wanted to support players more than I cared to actually play and became part of the support staff in Vitality.
In 2018 I became the Head Coach there and now here we are!
What made you want to get into esports?
I started playing Call of Duty 4 on PC in cybercafes where they would sometimes organize promod competitions. I've always had a competitive personality, so it resonated with me right away!
A year after they closed the place my parents offered me an Xbox 360 with Call of Duty Modern Warfare 2. Shortly after, I joined teams online and was introduced to Gamebattle and other similar platforms and then the grind really started. I met my partner and some of my best friends through esports. It just was meant to be.
Being based in the US and coaching an EU team must provide some challenges. How have you had to adapt to this?
I obviously adapted my sleep schedule and honestly it worked out pretty well! I end up having most of my evenings free and it even helped me build a healthy routine, both physically and mentally, since otherwise I would be done working by 11pm every day. It would make it much more complicated to build a family life.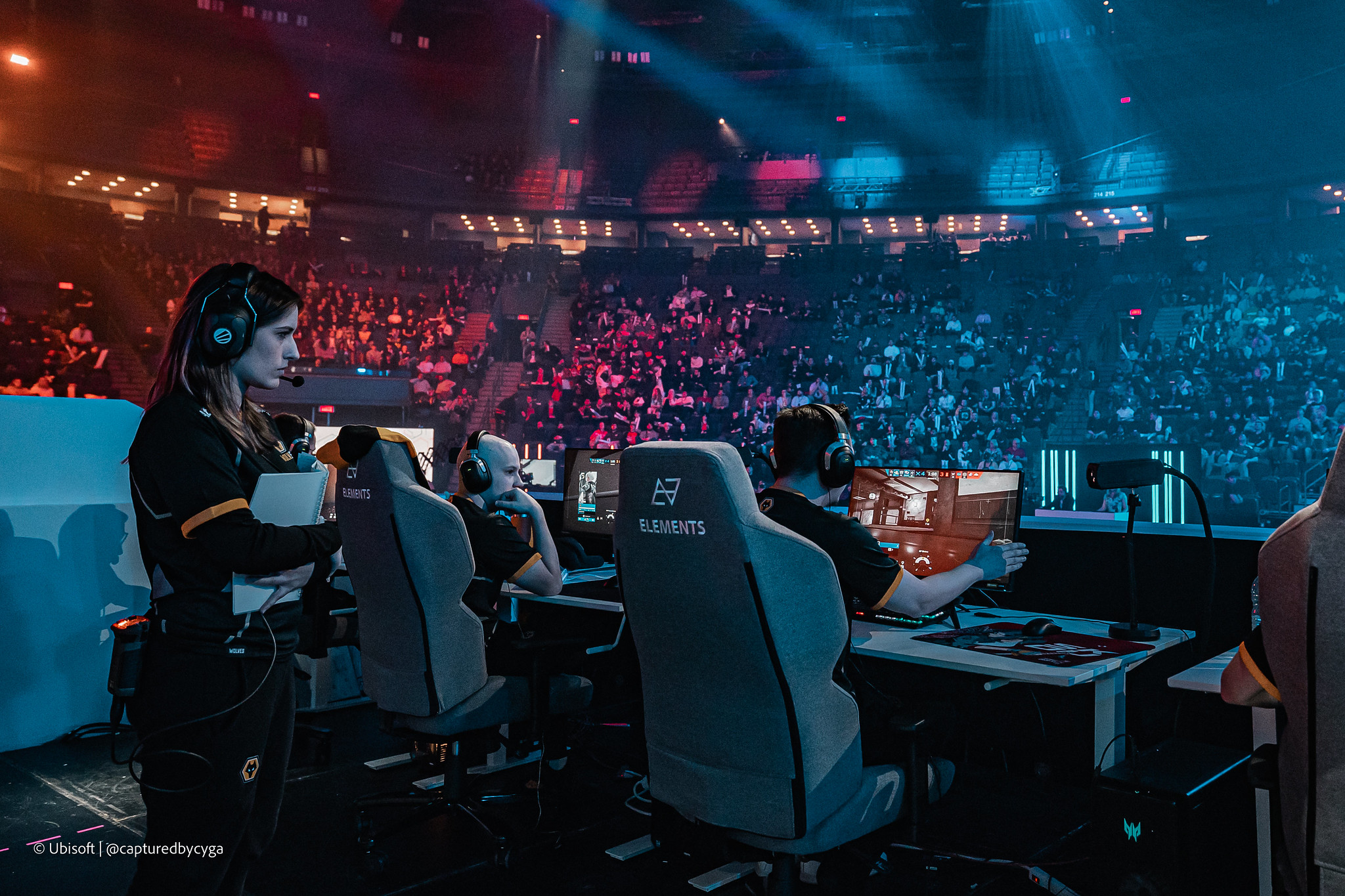 What has been the highlight moment of your esports career so far? 
Definitely experiencing the stage at the Six Invitational. It was a personal goal so it was amazing but also the energy shared by everybody involved…it's just something different.
Do you have any personal goals in your esports career?
Major trophies of course, especially the hammer on Siege. But overall, I want to feel proud of my work on a daily basis and I hope to help other people be proud of themselves as well.
What did it mean to you when you signed for Wolves? 
Security, stability, trust. I felt like we were truly welcomed and you don't realize how important it is until you experience it.
What does an average day look like for you? What is your routine?
I wake up around 4-5am depending on the day. I get a coffee and then around 5-6am it's theory session/scrim until 12pm-1pm. After that, some sport or swimming session, making lunch, additional work when needed, and then around 4pm free time for chores or outdoor activities.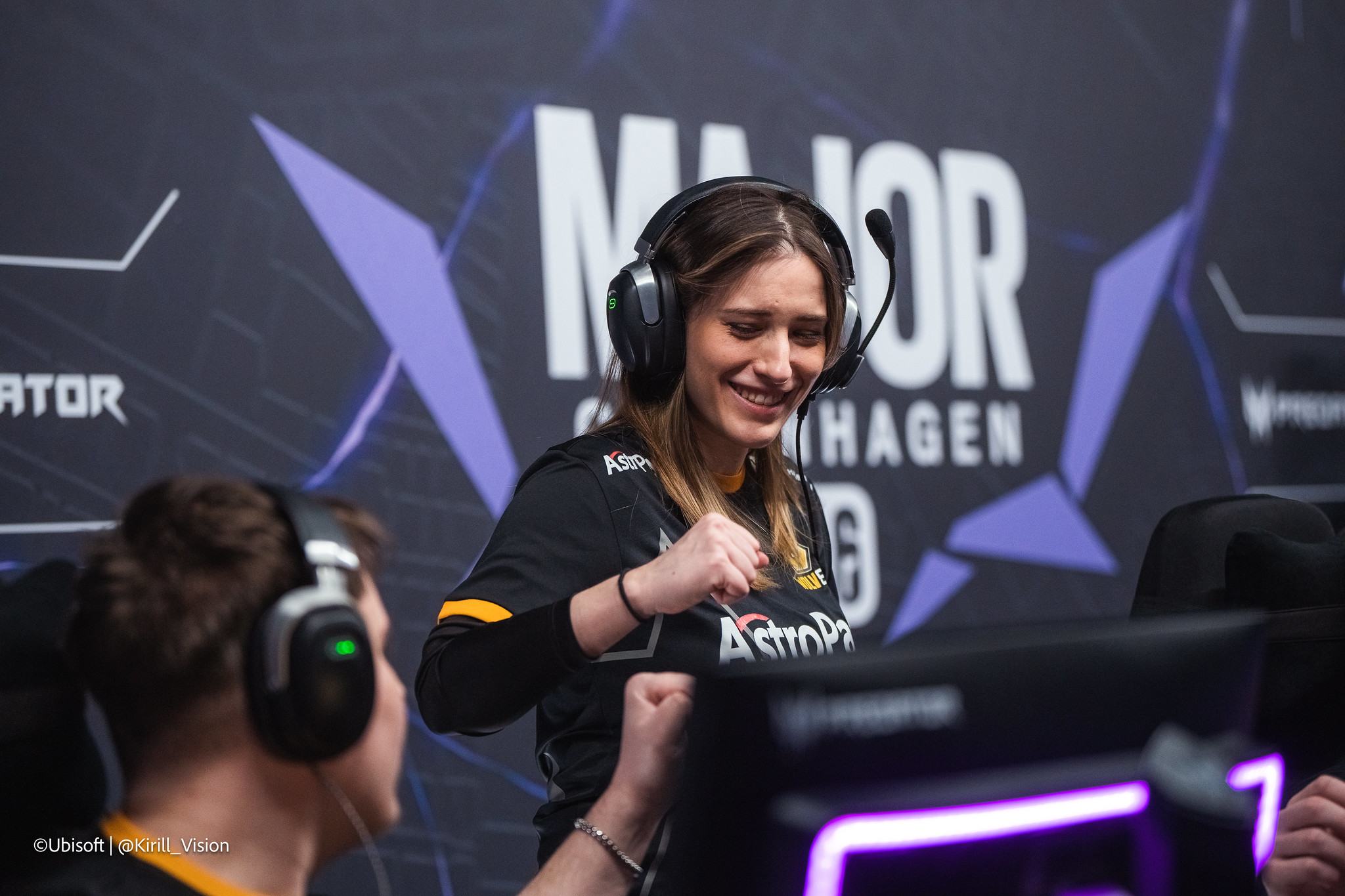 What do you do for fun when you're not working?
I spend time with my family. Outdoors activities, or playing video games. I also love to work with animal rescues.
What is your all-time favourite game outside of R6 and why?
The Mass Effect series! The impact of the choices and the universe in general seduced me.
What was the first game you played as a child?
Wow, the first game I really spent time on must be Alex Kidd on Sega. Since then, I deeply hated platform games haha!
We all want to know – during those 'time-outs' during games, how do you approach those brief talks? What kind of things do you say/focus on?
It's different each time! Sometimes a strategy reminder from our pre-game preparation is needed. Sometimes it's just about talking for 30 seconds to breathe. Sometimes it's important to calm down, stop a behaviour to prevent the bad habits from showing up. Break bad or unproductive attitudes, deal with frustrations.
Other times we need to adopt a complete change of rhythm or game style. And sometimes one of us has an adaptation idea and just needs some extra seconds to display it to the team! It really depends on what is needed at that moment.
If you could give one piece of advice to R6 players looking to break into the T1 scene, what would it be?
Act professionally before you become a professional. There are tons of talented players but only a few of them are ready for what it means to be professional. Work on the branding of your name and take every opportunity you can to show what you are capable of! Never forget that there is a limited number of players making it to T1 so don't give up but also take care of your foundations.