The Wolves Esports Rainbow Six (R6) team has booked its spot in the R6 Combine playoffs as the number one seed for the tournament.
As per the rules, only two teams from the BLAST EU league (European pro league) are allowed to qualify for the tournament which is aimed at nurturing grass roots R6 and giving pro teams competitive play during the off-season.
On Wednesday 21 June Wolves took to the server in their bid to secure a spot in this competition, but knowing they would face stiff competition to get there.
A total of eight BLAST EU teams signed up and with only two spots available each team would have to bring their A-game to make it to the final and book their spot in the playoffs.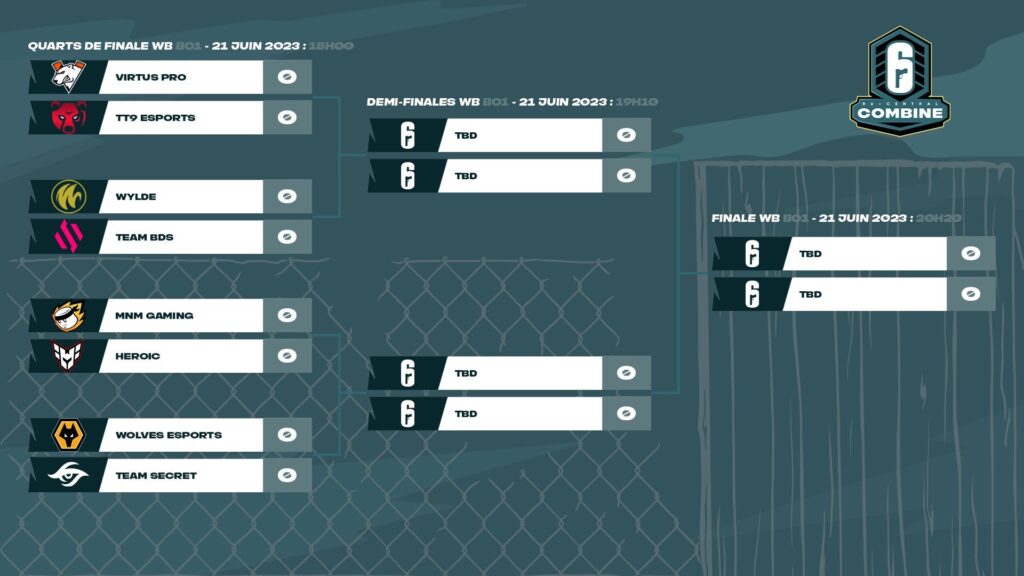 The teams:
–       Heroic
–       MNM Gaming
–       Team BDS
–       Team Secret
–       TT9
–       Virtus.Pro
–       WYLDE
–       Wolves
Wolves' journey began with a match-up against a much-changed Team Secret side. Wolves ran ahead with the game and sat at a very comfortable 6-2 and needed just one point to shut the game down and book their spot in the next round. However, Secret seemed to rally and mounted a comeback which saw the series almost draw level before Wolves decided enough was enough and shut the game down to take the win 7-5.
Next up was the tried and tested roster of MNM Gaming. A few technical difficulties delayed the start of the game but once it got underway it was a good showing from both sides with Wolves taking the win 7-4 and advancing to the final.
The final promised to be a tough battle against the newly resurgent Virtus.Pro roster. Casters and viewers alike predicted a close battle, and the polling was split between who would take the win and the first playoff spot in the Combine. The reality was anything but with Wolves running wild and taking a dominant victory 7-2.
This win not only secured first seed in the Combine playoffs but also showcased a strong and confident Wolves side. They showed some great team play and newest addition Deadshot put in a performance that Wolves fans knew he was capable of.
The second team to qualify for the Combine playoffs was MNM Gaming who made a lower bracket run to claim second seed.
The playoffs will be played on 22 July – 23 July 2023 and will consist of the BLAST EU teams, Wolves and MNM Gaming, as well as six other teams that make it to the playoffs and all will be battling for a share of the 40,000 Euros prize fund.