Wolves Esports have entered Rainbow Six esports with the signing of LFO, the reigning 6 French League Champions, just in time for the Six Charlotte Major 2022 in North Carolina, USA.
The team compete at the highest level in Europe, the European League (EUL), as well as nationally in the 6 French League. With the EUL already underway, the team have had a strong start to stage one of the season, claiming third place in the opening stage and qualifying for the Six Charlotte Major, which kicks off on Monday 16th May.
The French-speaking team has a mix of experience under the banner. Headed up by veterans Bastien "BiBooAF" Dulac and Valentin "risze" Liradelfo, the two of which having played alongside each other since mid-2020. Since then, the team has iterated slowly into its current form, with Nicolas "P4 Rimbaud" and Axel "Shiinka" Freisberg joining before the 2021 season, with whom they claimed the 6 French League Season 3 title over Team BDS. Their final addition, up and coming talent Yanis "Mowwwgli" Dahmani, joined before the start of the current season.
This Major will see the team, currently known as "Looking for Org", compete under the Wolves Esports banner for the first time against some of the biggest and best teams from around the world.
Valentin "risze" Liradelfo said: "It's an amazing feeling to know I am representing Wolves Esports, because not only is Wolves a growing esports brand but it is also a huge Premier League football club and a very prestigious one, which is something very different to what I have experienced being a part of during my esports career. I am really looking forward to representing them."
Robin "Robz" Planus, team manager, said: "As a team, our primary objective is to be consistent in the European top four and represent Wolves and Europe in every international tournament over the year.
"Our secondary objective is to get better and better international results and qualify for our World Championship, the Six Invitational, which happens once a year."
Esports manager, Michael Moriarty, added: "It's a pleasure to bring the LFO roster into Wolves Esports. Rainbow Six is an esports title I've had an eye on for a couple years now, and when we came to a point to expand our European esports offering, the title was my first choice.
"Spending time with Robin and the players while we briefly hosted them here in Wolverhampton before heading over to the US, their energy and passion for the game, and desire to win, matches what we want to build here at Wolves. I can't wait to see what they do in Charlotte, the upcoming season and more into the future.
"Our participation in Rainbow Six as an esports title offers an ability to partake in some of the most high-adrenaline action, and appeal to a new subset of esports fan.
"Broadcasts in the European League, Six Major and Six Invitational can attract hundreds of thousands of viewers each day, these are new people that we'll be able to introduce to the club and encourage to join our strong, passionate fanbase."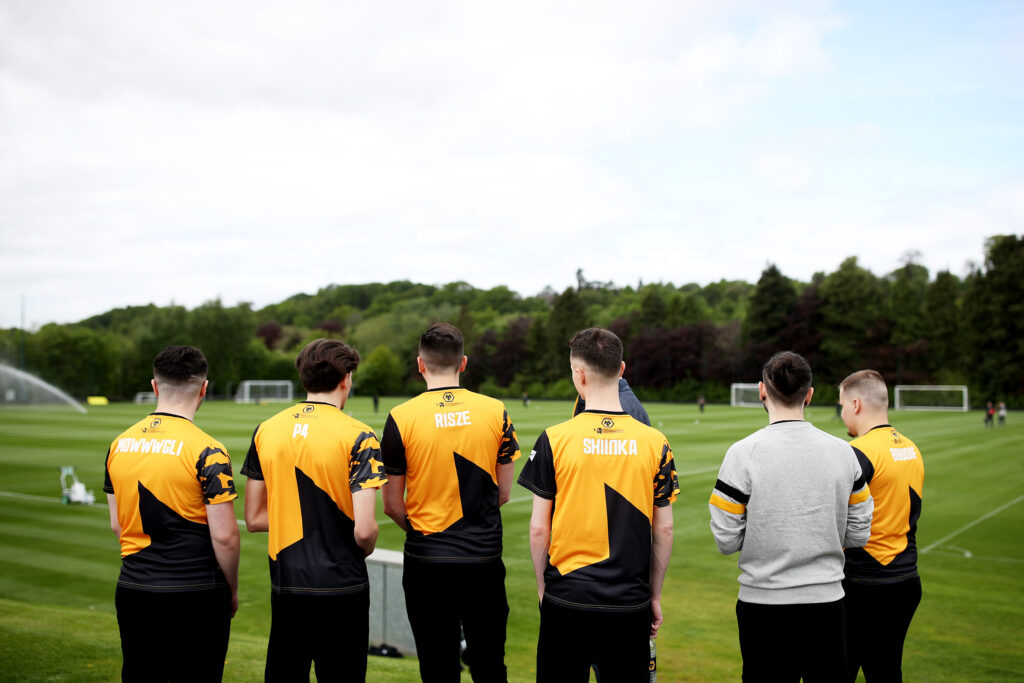 The full roster is as follows:
– Valentin "risze" Liradelfo | Flex
– Bastien "BiBooAF" Dulac | Flex support
– Yanis "Mowwwgli" Dahmani | Entry
– Nicolas "P4" Rimbaud | Second entry
– Axel "Shiinka" Freisberg | Hard support
– Robin "Robz" Planus – Team manager
– Laurie "Lyloun" Lagier – Head coach
– Louis "Helbee" Bureau – Assistant coach
What is Rainbow Six: Siege?
At its heart, Rainbow Six: Siege is a high-precision, tactical shooter that prioritises careful planning teamwork and finely tuned tactical play. Developed and published by Ubisoft, the game is based on Tom Clancy's novel of the same name.
Since its release in 2015, the game has radically expanded, adding extra maps, new operators, weapons, and themed seasonal events. The game has even undergone major technical overhauls, allowing for more diverse character designs.
Rainbow Six: Siege hosts a global esports circuit, with representation from four main regions: Europe, North America, Latin America, and Asia-Pacific. The year-long season is split into three stages, with each stage culminating in a Major tournament, with the Six Invitational coming at the end of the season.
What is the European League (EUL)?
The European League is the main tournament in Europe. From this tournament, the participating teams earn Global Points.
At the end of each year the top 16 teams with the most points in the Global Standings, no matter from what region, will automatically get invited to the Six Invitational – the ultimate Rainbow 6 esports tournament with a $3,000,000 prize pool.
We will be brining you all the news, content and results from our Rainbow Six team on our esports social media channels so be sure to follow us on Twitter, Instagram and TikTok – @WolvesEsports.