It was a special day for both the Wolves GR Esports team and the football club as the two merged in an exceptionally unique way during the Le Mans 24 Virtual (LM24V), putting in a strong finish as the series draws to a close.
The esports team competed in the LM24V inside Molineux, overlooking the pitch, while there was a Premier League match being played.
While Wolves were going head-to-head with Southampton on the pitch, the Wolves GR Esports team were facing the likes of Porsche, Mercedes, Red Bull and BMW on the virtual track for a shot at the $125,000 prize pool.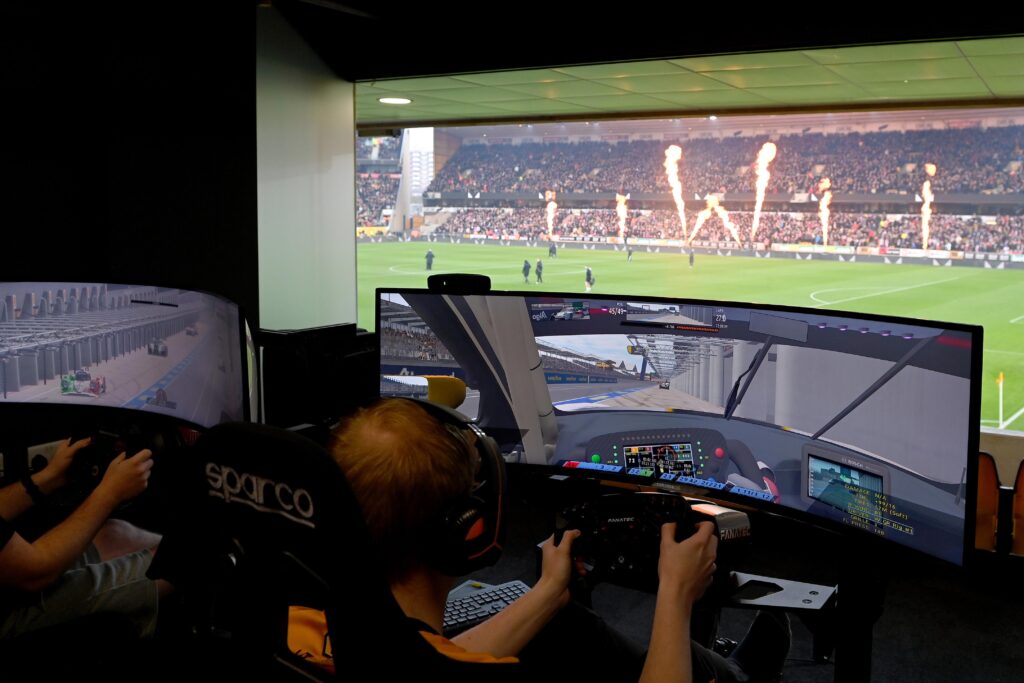 The 24-hour endurance race itself went well and the two Wolves GR Esports cars, #86 and #87, started strong and stayed consistent for a long time until around the five-and-a-half-hour mark when car #86 was forced to retire due to an engine failure.
This was later determined to have occurred as a delayed reaction from an earlier crash and left car #87 as a lone wolf for the remainder of the race.
The team buckled down, came together, and helped car #87 and its drivers finish in a very respectable 11thplace in the GTE class.
Michael Moriarty, esports manager for Wolves, said: "It was an interesting, different and exciting challenge hosting our most important race of the series within the confines of a Premier League football match.
"We pushed on to produce a strong performance in our #87 car, finishing just outside the top 10, and our #86 also showed potential despite having to retire.
"I'd like to thank every one of the drivers we had take part in the Le Mans Virtual Series, both those whose experiences are more in the real cars and unexperienced in the sims, and the sim drivers themselves who were pivotal to the set-up and performance of our team."
This was a truly international competition with teams taking part from all over the world including Japan, China, USA and of course the UK.
The future looks bright for the sim-racing arm of Wolves Esports so make sure to keep your eyes on our social media channels for news of what's next. You can find us on Twitter, Instagram, TikTok and YouTube.